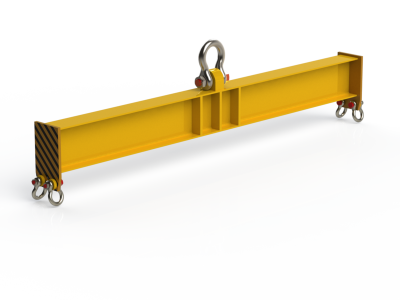 lift beam - from lifted to installed
Need a lifting device that exactly meets your project's requirements?
Would you like to incorporate smart features that make lifting easier and saves on precious crane time?
Our team of engineers can design a custom made lift beams to suit your required design environment and load.
All lift beams are certified by a registered engineer and approved for construction.
Rigging details can also be included in the lift beam design package.
Lift Design Environments
Onshore and Yard lifts
Minimal dynamics
Offshore and Boat lifts
Moderate Dynamics
Subsea Operations lift
Significant Dynamics
case study
Our renowned engineers met the challenge of designing a lift beam that could lift over 56t of concrete mattress.
Design of a ultra-light weight space frame/truss lift beam
Accommodate range of lengths from 10m to 42m mattresses
Meet challenging crane hook limits and height restrictions
Transportable frame with connectable sections
Suitable for subsea lowering operations
Remote release function minimising the risk to personnel
Subcon requires 40m lift frame for subsea concrete mattress installation
Design Standards
Australian Code Compliant
AS1666/AS 4991
Standard Offshore Units
DNVGL-ST-E273
Subsea Operations Approved
DNVGL-RP-N201
Choosing the right design code is vital for ensuring the lift beam meets the client requirements. This aids in selection of load factors, dynamic amplification factor, safety factor in the design.
Temporary life. Multiple use lifting device. Remote release. Shackles. Hydraulic cylinders.
Design Templates
We also have an existing range of lift beam designs options that can save you time and budget.
The designs are fully compliant with Australian and Offshore DNV standards.
The drawings are also pre-approved and ready for construction.
Contact us for more information and how we can help you today.