November 1, 2018
Posted by:

Editorial team

Category:

Industry News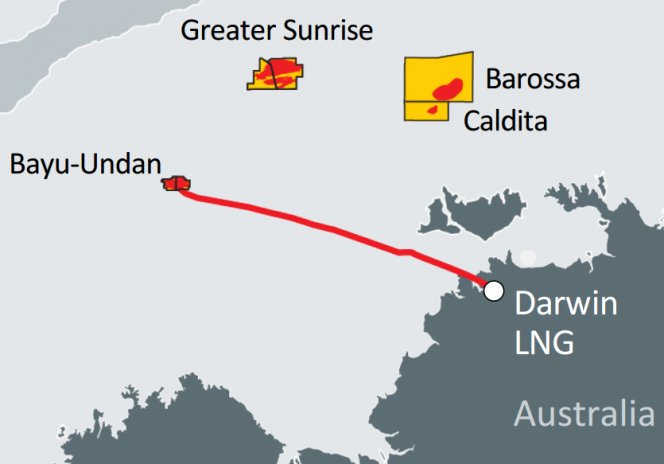 Genesis Oil and Gas has won the FEED design for the Bayu-Undan Tie In project from oil operator ConocoPhillips Australia.
Genesis are part of the TechnipFMC group and provided engineering services to the energy industry worldwide. Genesis expertise is vast and provides lifecycle services such as field development, planning, concept definition, front end engineering and design (FEED), detail design and project management services.
ConocoPhillips and its co-venture partners are planning to connect the Barossa field about 300 kilometres north of Darwin to the exsiting DLNG Pipeline. Barossa is an offshore gas and light condensate project that proposes to provide a new source of gas to the existing Darwin LNG facility. In April 2018 Barossa entered the front-end engineering and design (FEED) phase of development which will continue for approximately 18 months.
"ConocoPhillips believes Barossa is a leading candidate to backfill the Darwin LNG facility from 2023 when the existing offshore gas supply from Bayu-Undan is expected to be exhausted. As DLNG Operator, ConocoPhillips also continues to progress discussions on other potential backfill options. The Barossa Project represents a further multi-billion-dollar investment that would help meet future global demand for natural gas and contribute significant income and employment opportunities. It would ensure ConocoPhillips continues to play a key role in building the economies of Darwin, the Northern Territory and Australia for many years to come".
Think Structural's oil and gas team is proud to announce a consultancy agreement has been signed with Genesis to provide structural and pipeline engineering support for the project.
Source: www.conocophillips.com.au